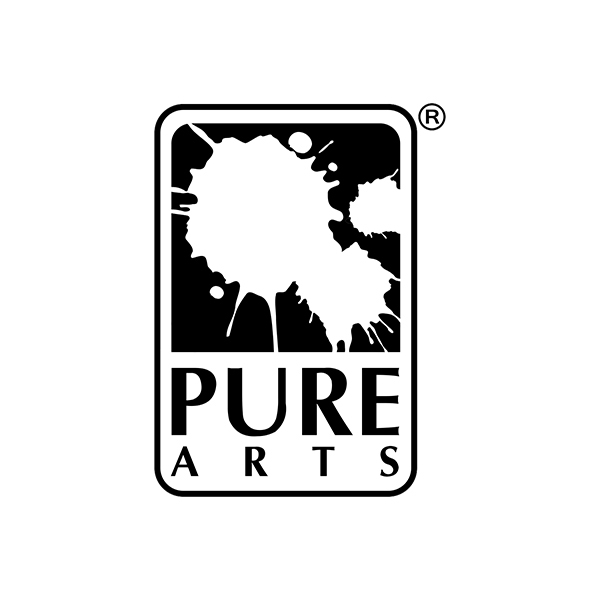 Offering Bored Ape NFT owners a chance to bring their characters to life as high-end collectibles
PureArts will pair their approach to high quality collectibles w/ support from BoredJobs to license characters directly from the Bored Ape Yacht Club community.
PUREARTS is recognized internationally in the collector
and the high-end statue communities for its artistic approach, dedication to detail, and unique storytelling through sculpture.
The selected owners will be in good hands as PureArt's history reveals work with brands such as Assassin's Creed, Terminator, Batman, DarkSouls, Lord of the Rings, League of Legends, Mortal Kombat, Tekken, and many others.
For the first PureArts x BAYC community collection, PureArts plan to create two initial lines of product, 1/8 scale and 1/6 scale collectible figures.
The 1/8 line (around 9" or 23cm) will be a standalone character and utilize PVC/ABS to keep the maximum of details and textures.
1/8 scale example here
The 1/6 line (around 12" or 30cm) will be a more complex statue, in mix-media materials, it will feature a creative scene with lot of details and display one or two BAYC!
1/6 scale example here
Final price, quantity, and sizes have not been finalized and might change.
PureArts is bringing an industry best approach and more than 12 years of experience to their BAYC collection.
The goal is to make a product the BAYC community loves, without taking advantage of their passion for BAYC products by charging a ridiculous premium. A percentage of royalties on the sale revenue will be paid to the selected BAYC holders.
As any BAYC owner knows, community is everything. PureArts understands this and is dedicated to building products for the community, licensed from the community.
With warehouses in EU, UK, North America and China, we will do our best to ensure most customers will have no hidden fee at delivery. (Duty and import taxes are paid by Purearts when the stock reach our local warehouse)
Read all details carefully on this site
How can I enter my BAYC?

(CLOSED)
Add a picture of each BAYC you want to enter as a comment to the announcement tweet here
Answer follow up questions sent to your Twitter from the BoredJobs Twitter account via DM within 72 hours
PureArts with the NFT community will select 2 BAYC NFTs for this 1st collection.
Timeline to announce the selected BAYC
Official application process opens on August 3rd. PureArts and BoredJobs will hold a Twitter Spaces and answer questions from the community.
Application process closes on August 10th
PureArts and BoredJobs announce 36 semi finalists on August 17/18th. Voting opens to the community on August 18th.
Starting August 19th, will be announce the first round of our "Battle of BAYC" with (16) BAYC, it will be several rounds until only (2) BAYC are remaining. For voting, go here
PureArts and BoredJobs will hold a Twitter Spaces with the 2 winners and answer questions from the community.
FREQUENTLY ASKED QUESTIONS
What will the chosen owners be paid?
As you can understand, this type of information is sensitive in certain businesses, and we can't disclose the specifics publicly. However, here is what we can say: Sizable percentages will be awarded to each selected BAYC owner calculated by a portion of the sales. The BoredJobs team has looked at the proposed deal terms and believes many BAYC owners will find this deal attractive. Although we understand everyone has different expectations, some people might not find PureArts terms attractive. We respect that. We will disclose the details if chosen to enter the final 8. We will offer your spot to a backup selection if you don't accept.
How much will the collectibles cost?
Great question. As you can imagine, this type of information is sensitive to a company such as PureArts, which exists in such a niche market as collectibles. However, based on PureArt's proposed plans, we can say this would be the most affordable and best ratio quality price based on what is currently on the market.
When will the collectible be available for purchase?
After the community votes, PureArts needs two months to design and make the physical prototyping. Then when the prototype is ready and approved, they can open the presale period. During the presale period, PureArts will begin the manufacturing process. The current manufacturing process will look like this: Tooling: up to two months Production: up to two months Delivery door to door, two months. Our target is to deliver your product within six months after pre-order.
Will this be the only BAYC drop by PureArts?
In short, no. The plan is to make this drop the first of many. As you can imagine, we will learn many lessons on how to work with the community on this first collection. We plan to work together to make this the first of many.